Scientific software and applications
Information systems and applications
Anaximandre supports you in the deployment and implementation of your information systemsand dedicated software
With over 20 years of experience, Anaximandre develops business applications in your fields of activity.
Anaximandre also uses
Open Source software platforms
: Symfony
®
or Laravel
®
to design online applications and software.
Anaximandre consacre environ 4 000 heures de R&Dpar an pour le développement de logiciel et l'amélioration des serveurs et des performances logicielles.
If you are looking for an online application for your biotech, association, or medical practice, or to have an online application developed, do not hesitate to contact us.

Management of volunteers for clinical trials
Youlek is your solution formanaging volunteers for in vivo, preclinical and clinical trials.
With Youlek, your volunteers can register for studies, update their profiles, check their calendars and receive reminder messages. An online software in SaaS mode that can be customized for your studies.
Recruiting
Planning
Tracking (QR code)
Volunteer follow-up
Summary of results
SMS & email reminders
Automatic compensation
Management of the Marketing authorisation file
Your solution for the management of marketing authorization projects. With e-Klinikel you can generate a file in eCTD format for the EMA.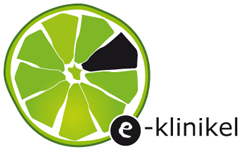 MA Project Management
Health Products
Project Models
HR Management
Documentary resources
Timeline representation
User management
Project follow-up
e-CTD Exports
Scientific conference management
Your solution for the management and organization ofscientific conferences.
Participant Management
Online payment
Submission of abstracts & posters
Evaluation by a committee
Tracks management
Mailing lists
Export of abstracts (xml)
Creation of "book of abstracts
Waiting management in medical offices
An online and mobile app to alert and inform patients about medical office delays
How does it work?
Each time a doctor sees a patient the application starts a timer that calculates the possible cumulative delay
The following patients are informed in real time of delays by SMS, e-mail or on their web account
Patients can arrive at the actual time of the appointment
App allows patients to book appointments online
The activities of biotechnology companies and pharmaceutical laboratories require the implementation of dedicated solutions. Thanks to its dual skills in communication and science, Anaximandre can help you implement your IT solutions.
Consulting in dedicated IT solutions
Implementation and deployment of IT solutions
Interconnection with existing IS
Content management of internet or extranet sites
Conference management
E-commerce
Document management
Human Resource Management
Assignment of employees to production lines
Personnel management for all activities
Directory management
…